Hey y'all, Justin Ruckman here from Hartford Ave.
When I was updating this website several months ago, I ended up staring at our banner a fair amount, which got me thinking about how the design might be improved to be more readable and connected to the neighborhood.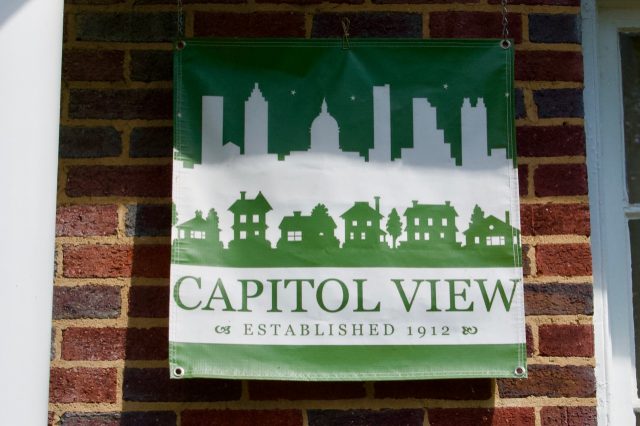 I took a stab and posted about it on our Facebook group. There were so many ideas for ways to continue the exercise that I think we should open this up for submissions.
If you're so inclined, here are the Adobe Illustrator files and related materials I used in my own attempt.
We'll present at June's meeting. If you're interested in submitting a design, email it to me before the meeting at [email protected], and we'll include it in a presentation for voting by the community.